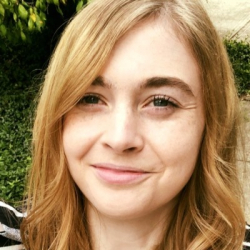 Latest posts by Erin Jamieson
(see all)
Celebrities have always been a part of the Sims franchise, from cameo appearances like Avril Lavigne and Drew Carrey in the original Sims game to expansion packs and a whole game system. But in Sims 4, you can start early, guiding your kids to pursue acting with the drama club. 
Sims 4 has earned a reputation for being focused on young adult gameplay– especially with an emphasis on trendy styles, like the recent Industrial Loft Kit or the sleek fashion of the Incheon Arrival Kit.
And that's not an unfair assessment. While the team has provided some content for kids and teens–most notably with the Sims 4: Parenthood game pack, sometimes subtle features go underlooked. Tucked in expansion packs and more immediately noticeable content are little bits of gameplay that can add nuance to child and teen sims' lives. And one of those areas, without a doubt, is after-school activities and clubs for kids and teens. 
In this guide, I'll cover the Drama Club, how to make most of it, and even some great mods to enhance your Sims 4 gameplay. By the end of this short guide, you'll be ready to get your sims involved in drama club– and may get a step ahead for a future career. With any luck, your child sims will one day be walking Starlight Boulevard in Sims 4. 
What Activities Can Children Do in Sims 4?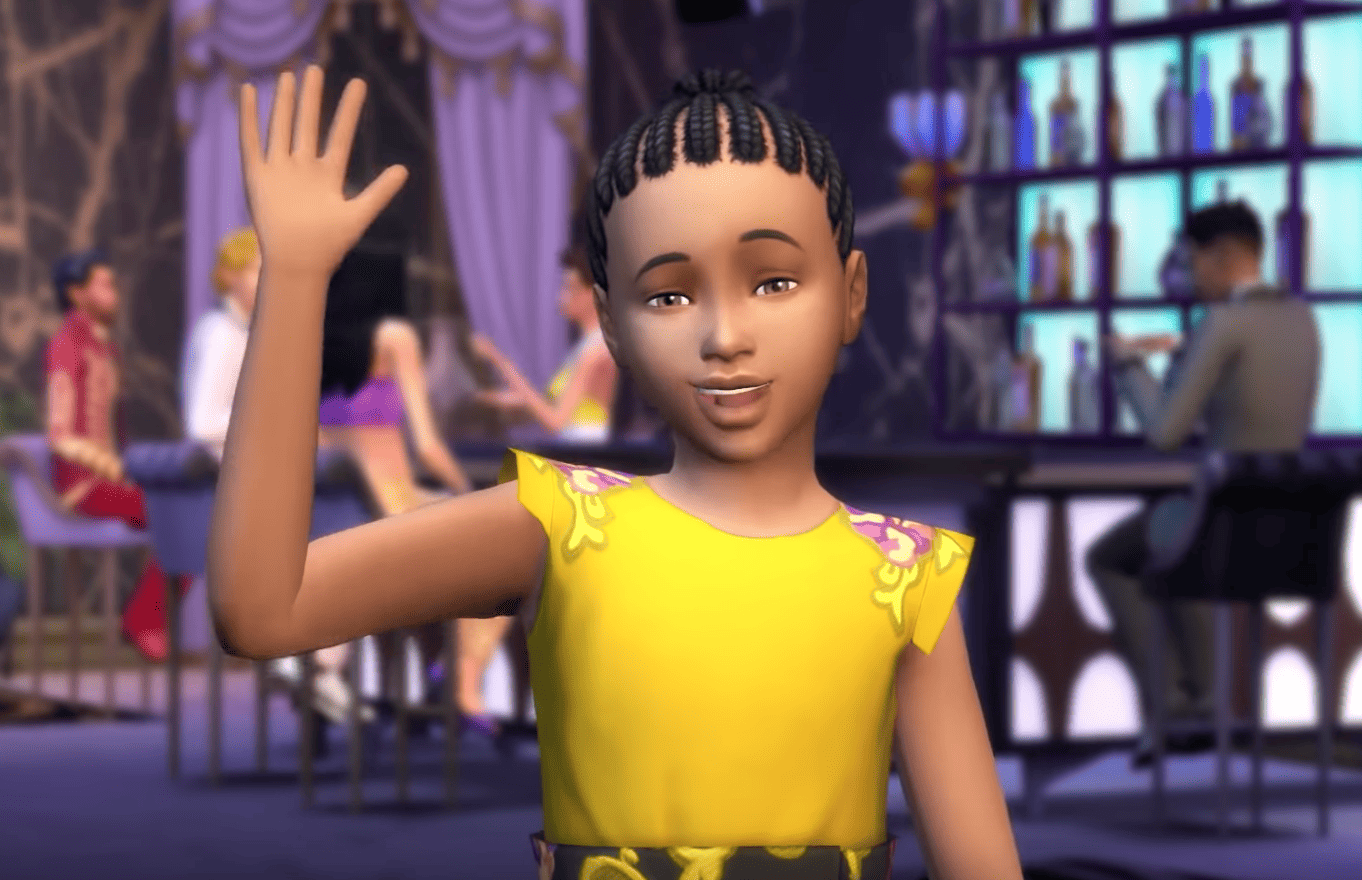 Sims 4 may not have as many activities as I'd like for children, but that doesn't mean there's nothing they can do. With the base game, you can take children to local parks, to visit a friend or a local museum. Child sims are meant to work on creativity, mental, motor, and social skills. They can do so through activities like reading, playing an instrument, stargazing, playing chess, going fishing, and conversing with other sims. 
A 2021 update also now allows children to help with gardening and group cooking. Hopefully, we'll continue to see more activities added for children in Sims 4.  But as you collect expansions for Sims 4, your options for child sims open up. For now, I want to focus on clubs and after-school activities. 
Can Kids Join Sims 4?
To join a club, you have two options. You can either create your clubs with kids if you own the Sims 4: Get Together expansion, or you can take advantage of after-school activities that are available from a few expansion packs.  
What are the After-school Activities of Sims 4?
After-school activities are clubs or other activities that sims can attend, earn skills, and meet other sims. All of these activities are rabbit holes, meaning that you send your sims off to the activities but don't see them participating in real-time. There are four main after-school activities, as indicated in the chart below, depending on what expansion packs you own. 
| | | | |
| --- | --- | --- | --- |
| Activity Name  | Skill Gained  | Age  | Expansion Required  |
| Drama Club | Charisma, Creativity, and Acting Skills | Children, Teens  | Sims 4: Get Famous |
| ESports Team | Gaming Skill | YA (enrolled in university) | Sims 4: Discover University |
| Scouts  | Varies  | Children, Teens | Sims 4: Seasons  |
| Soccer Player  | Fitness Skill | YA (enrolled in university) | Sims 4: Discover University  |
As you can see, two out of four are specific to those who are tied to a college or university. The other two are available for child and teen sims. 
Where is the Drama Club in Sims 4?
To find any after-school activity in Sims 4, navigate to your child or teen sim's phone. You'll see an option for "Career." Under the career section, you'll get the option to join an after-school activity. Scroll until you see the Drama Club option, review the description and hours required, and click the checkmark in the bottom right-hand corner if you're interested. 
 If you don't see the drama club mentioned, then you must not own the required expansion pack, which is Sims 4: Get Famous. So before I go any further, I want to discuss if Get Famous is worth buying for the Drama Club. 
Is Get Famous Good for Sims 4?
Get Famous is an expansion pack with pros and cons, like all Sims 4 DLC. It certainly broadens your gameplay in many ways and changes up the everyday ho-hum of Sims 4. The new fame system is a standout, and if you love active careers, you may be interested as well. 
What Does Sims 4 Get Famous Include?
While I won't go into a full review of Sims 4 Get Famous for this article, I will tell you that this expansion adds a good deal of gameplay, CAS (create a sim), and BB (build/ buy) items. The expansion pack adds new fame and reputation system, an active acting career, two new aspirations, two new skills (acting and media production), and three new plot traits (hottest spot in town, up-and-coming hotspot, and celebrity home).
New NPCs include bouncers, directors, actors, make-up artists, fans, paparazzi, and A-listers. You'll also get a wealth of new build buy and CAS items. Some are versatile, some are directly linked to acting sets, and others are playfully ridiculous. All told, I do think you get many features though some may be disappointed with just one active career, and it does have glitches from time to time. The fame system is nuanced, though it can become aggravating to have other sims fawning and fainting over celebrities.
 In my opinion, if you enjoy a fame system, you may enjoy Get Famous, but understandably it doesn't have as much to offer someone who doesn't care about celebrities. The Drama Club is a fun addition– which I will explore in a moment!
Do you get a New World with Sims 4 Get Famous?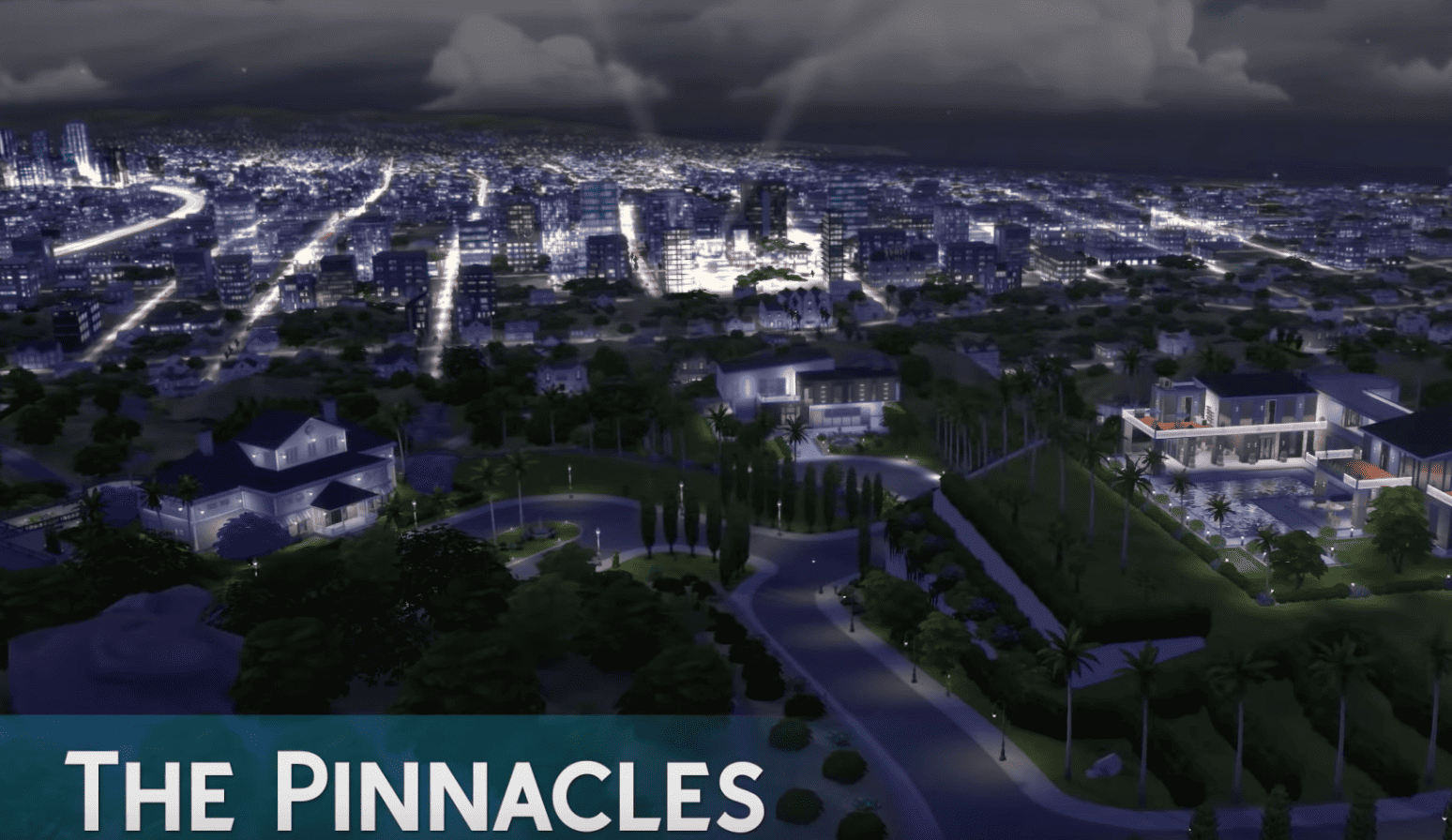 You also get a new world with getting Famous, though it's been critiqued for its size and not taking advantage of what could have been a beach location. The world is based on the famous Hollywood Hills of Los Angeles and consists of six residential lots and five community lots. The world is divided into three districts and some of the views in the Pinnacles are truly beautiful. It is a small world, and I do wish they would have added a beach you could visit, but I think it fits the pack's theme well.
What Does Drama Club Do in Sims 4?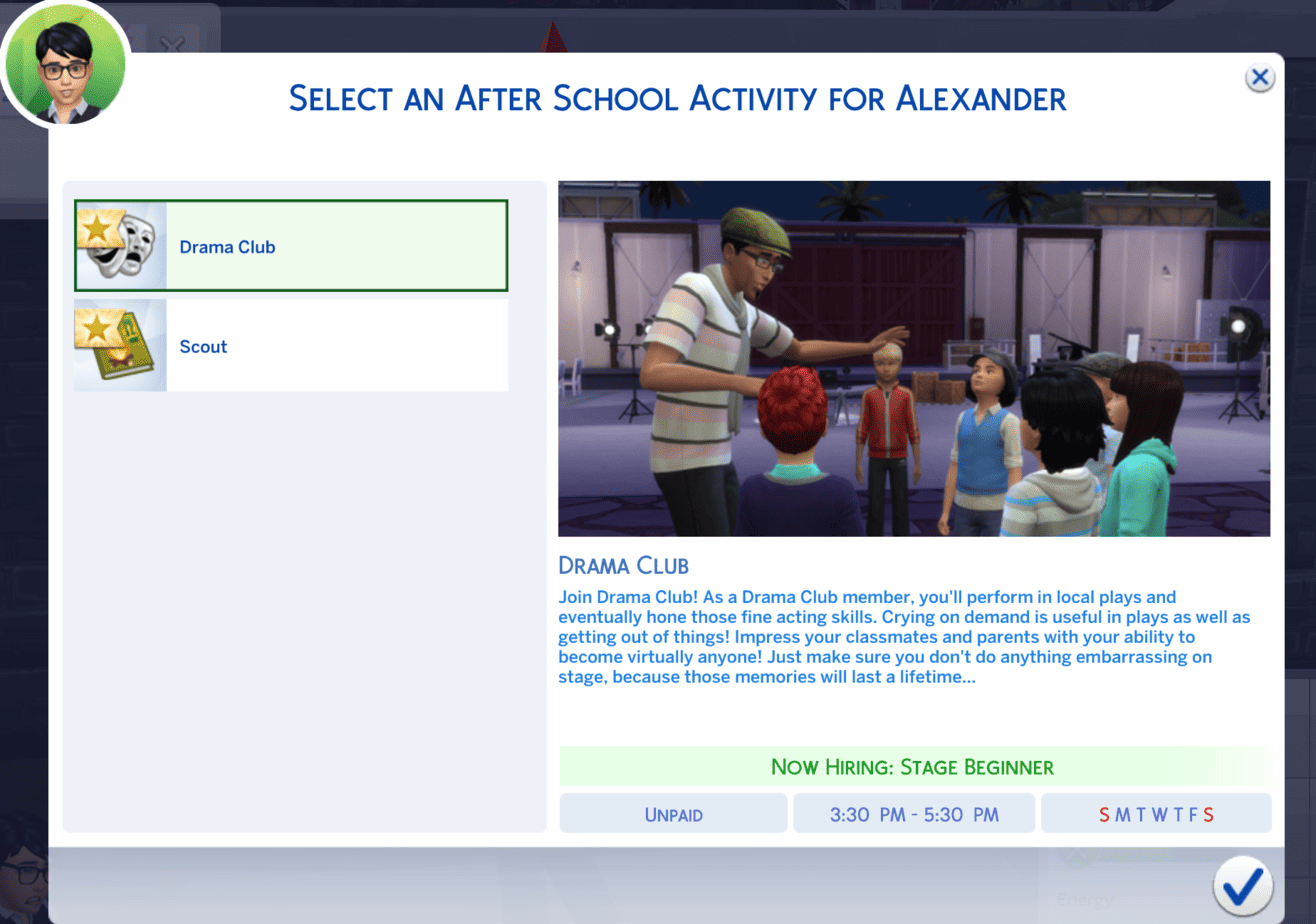 Assuming you have to Get Famous or decided to buy the expansion pack, I want to take a look at what the drama club is. The drama club is not so different from other after-school clubs in Sims 4. The club allows sims– children and teens in this case–to gain skills. It also makes a great storytelling element, and I love using it to get a head start on acting. Though there's not an official child acting career, this essentially embodies that, showing potential for them to pursue acting when they're older. 
Do you Get a Trait From the Drama Club in Sims 4?
You get a few rewards from participating in the drama club in Sims 4. First of all, your child or teen sim is naturally practicing acting and will hopefully improve as they progress. They can even earn a little fame depending on how successful they are. They also can meet other sims from their participation. You will also earn a trophy upon completion of the final level. 
What Happens After you Join the Drama Club in Sims 4? 
After joining, you'll be able to review your progress in the drama club and try to work your way up to levels. While this is a rabbit hole activity, you'll need to have your sims put in the work between meetings to get the most out of the experience. In this way, it's not all too different from a part-time job– except your teen (or kid) isn't getting paid. 
How Do You Watch Drama Performance Sims 4?
One fun side option other sims in the family will have to attend drama performances. Every once in a while, the club will have a show. The game should have a pop-up notification when this happens; you may also be able to check the game's calendar. Once the notification happens, select sims in your household. There should be an option to "attend a drama performance." 
This will still be a rabbit hole– you won't be able to travel with your sims– but it's nonetheless nice as a bonding experience and great for storytelling as well. I recommend doing it at least once. 
How Do You Get Promoted to Drama Club Sims 4?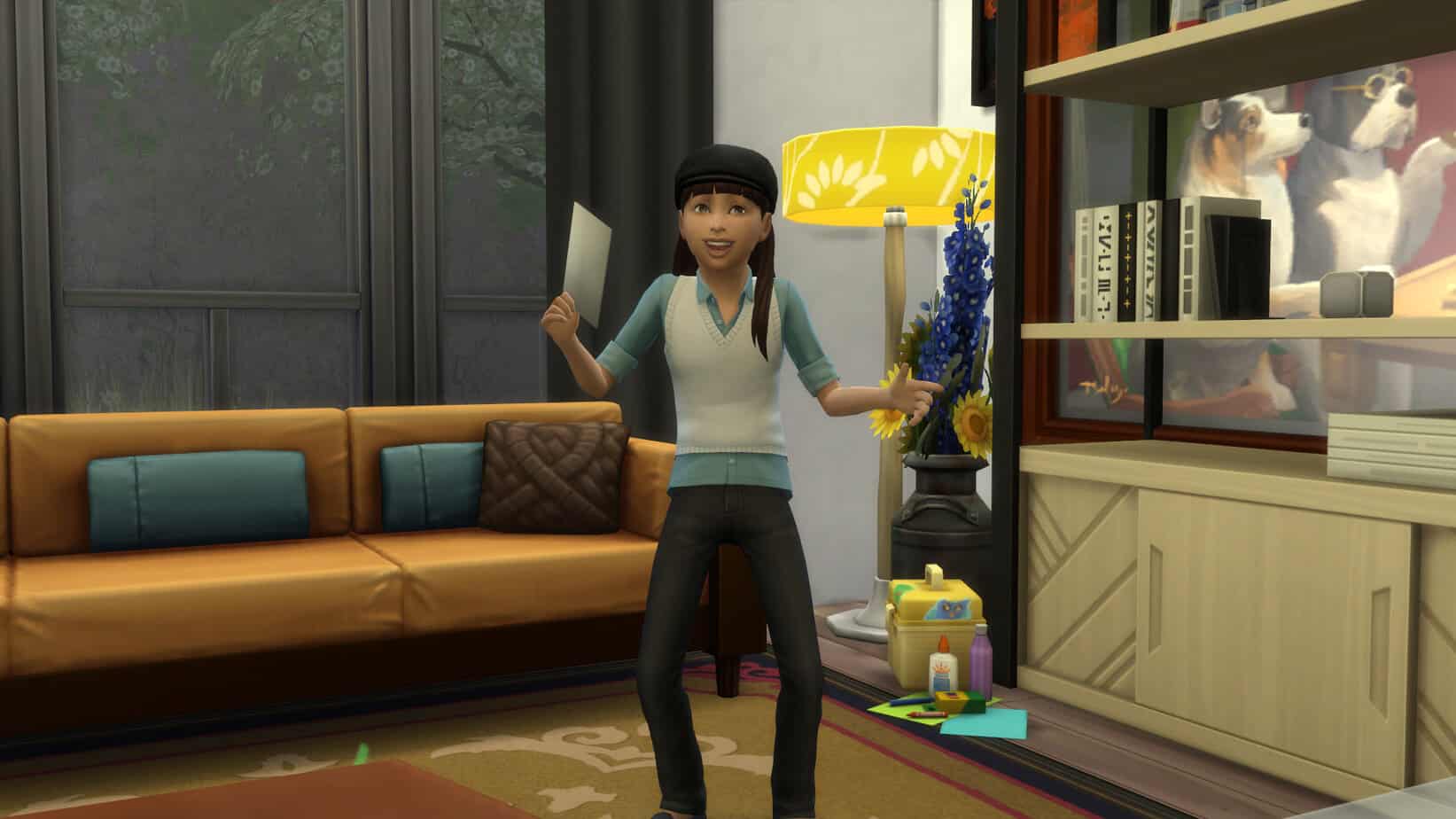 To make your way up, you'll need to satisfy the different requirements of each level of the drama club, much as you would for a career in Sims 4. You'll need to make sure your child or teen attends all meetings– occasionally, the game may get buggy and you'll need to prompt them, but usually, your sim will go regardless. I recommend trying to get them in a good mood before they leave, if possible, by satisfying their needs. Occasionally there will be a pop-up prompt while they're gone, allowing you to make decisions as to how to act while they're there. 
For each level, you'll need to complete certain tasks and skill levels. As you're working on your creativity, this club is helpful even if they ever go into acting. 
What is the Highest Level of Drama Club Sims 4?
There are four levels to the drama club, and the highest level is the Junior Artiste. While four levels may not seem like much, in reality, it still takes a little while to work your way through, especially when you're juggling school and other activities. See the table below for details of each level and its requirements for promotion. Note that all levels meet the same days at the same times, which makes things easier to keep track of. Your daily task indicates something you need to have your sim actively performs outside of drama club. You'll need to be both performing these daily tasks and leveling up your skills.
| | | | |
| --- | --- | --- | --- |
| Level  | Daily Task | Promotion Skills Required | When You Meet |
| Stage Beginner | Practice Acting (Use a Mirror) | Creativity Level 2 | Monday- Friday, 3:30pm to 5:30pm |
| Line Learner | Recite Line (Use a Mirror) | Creativity Level 4 | Monday- Friday, 3:30pm to 5:30pm |
| Practical Performer | Practice Acting Scenes (In front of a mirror or with another sim) | Level 2 Acting | Monday- Friday, 3:30pm to 5:30pm |
| Junior Artiste | Learn Dialogue | Level 3 Acting | Monday- Friday, 3:30pm to 5:30pm |
Upon completing the final level, you'll be awarded your trophy. The trophy is usually placed in that sim's inventory, but of course, you can place it where you'd like. Consider placing a trophy in the sims' room and even taking it with them when they move out. 
Are There Any Cheats for this Club? 
If you're in a rush, there is a cheat that is very similar in format to career cheats. To promote to the next level, select your sim. Open the cheats bar by pressing the Command, Shift, and Control keys at once. You should be able to type: testingcheats on. Click enter. Then, open up the cheats again and type: 
careers.promote  drama club careers.promote volunteer_dramaclub. 
This should promote your sim to the next level. I do think it's worth trying to play through, but a cheat like this could be helpful for storytelling purposes or if you already played through and lost your progress. 
Sims 4 Drama Club and Child/ Teen Acting Mods
Looking for a way to enhance the drama club experience in Sims 4? You can with these mods. Note that these are not available to anyone playing on the console. Always make sure to check the creator's notes. Install script mods by downloading files from a secure website, then placing them in your mods folder.   There aren't that many, but I thought I'd share a few that are related to activities for kids and teens.                                      
Sims 4 Paid Drama Club Mod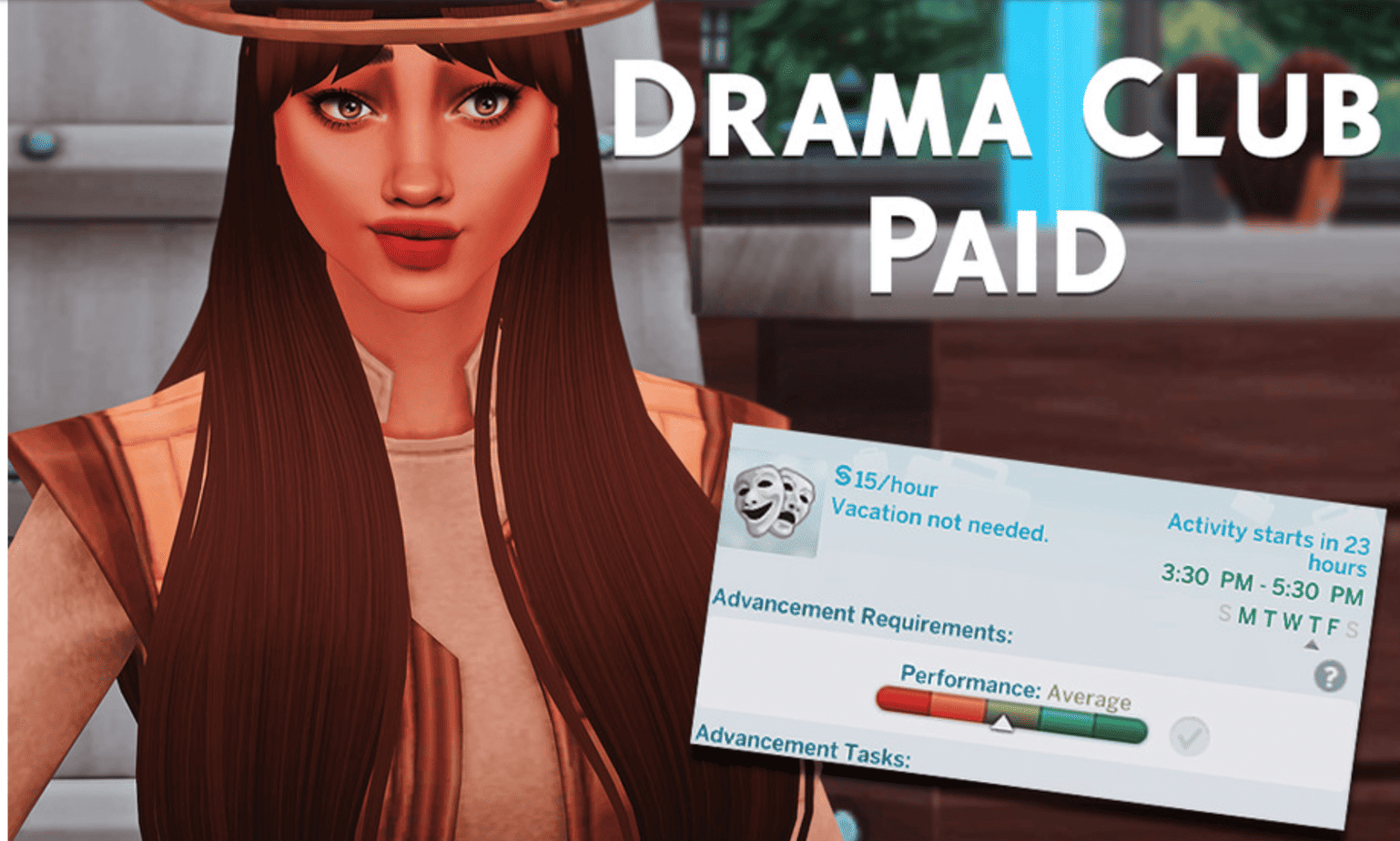 As the title suggests, this allows your teens to attend drama club with a pay rate of 15/simoleons an hour. The biggest downside to your teen sim enrolling in a club is that it would be very challenging to earn money, which this mod seeks to address. You could also see it as a way to act like your teen has an internship of sorts. Download Here.
Sims 4 Child Stars Mod
This clever mod allows child sims to pursue a celebrity career. While I understand that the Get Famous expansion pack wanted to focus on a career for young adults and adult sims, child stars do exist, and this mod allows you to play that experience out. Child sims now can gain up to all five levels of celebrity fame and work on their acting skills. They can thus gain fame, perks, and titles– and become famous even as they're attending school. There are two versions of this mod; make sure you select just one. Download Here. 
Sims 4 Reality Show Event Mod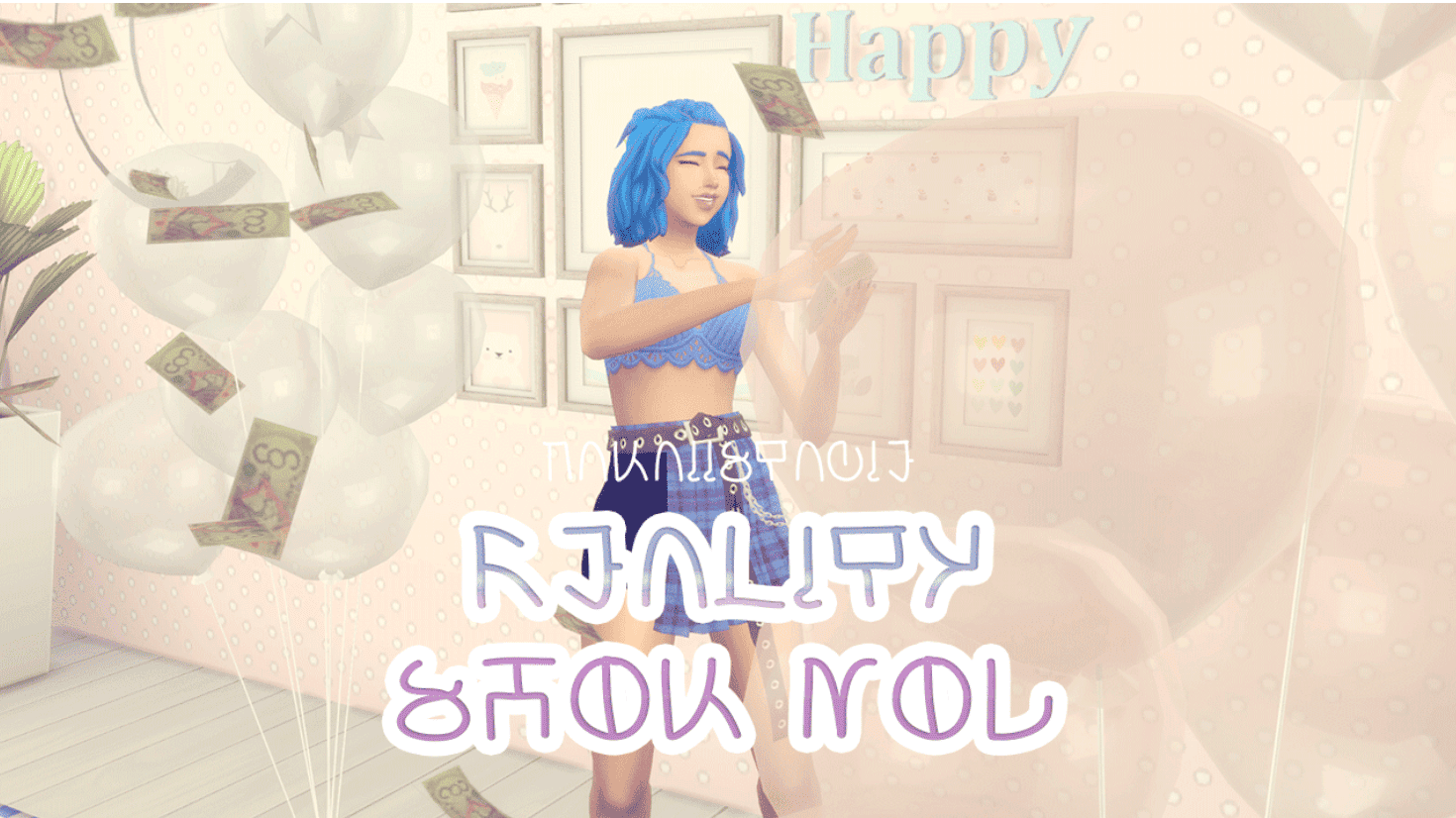 This isn't directly related to the drama club, but it's a fun mod, so why not mention it? If your child is already into the drama club, maybe they'll love the limelight of being involved in a reality tv show created by KawaiiStacie, which is hands down one of the most talented and prolific modders in the Sims 4 community. The family participates in a 3-day reality show, with the chance to earn both simoleons and fame- and lots of quirky gameplay. If you're bored with Sims 4 and own Get Famous, it's fun to try. Download Here. 
Frequently Asked Questions
Question: What is the Cheat to Improve Acting Skills in Sims 4?
Answer: Can't be bothered to work on the acting skill or want to skip ahead? The cheat is set_skill_level major_acting (number/ level). So if you want a skill level 3, it would look like this: set_skill_level major_acting 3. To become a master of the skill level, type: stats. set_skill_level major_acting 10.
Question: How Do you Practice Acting Scenes in Sims 4?
Answer: If you're pursuing an acting career, you need to do your practice, or you'll never succeed—practice scenes in front of a mirror or microphone. Reading about acting also boosts your skill level. As you make your way up the acting career, you'll even be able to practice scenes with other sims and different kinds of scenes as well. 
Question: How Many Acting Levels are There in The Sims 4?
Answer: There are ten levels to the acting career. It takes a while to earn your way up, and you'll need to actively practice scenes, read and do what you can to improve your performance. Of course, the level of your acting skill has ramifications for the agency you book and the gigs you can accept. 
Final Thoughts
Drama club is a small but nice addition to The Sims 4. While I wouldn't buy an entire expansion for it, the good news is that Sims 4: Get Famous offers plenty of other features, and the drama club complements these well. I love any chance to get kids and teens interested in an activity, and I recommend giving the drama club a try. 
Final Buying Recommendations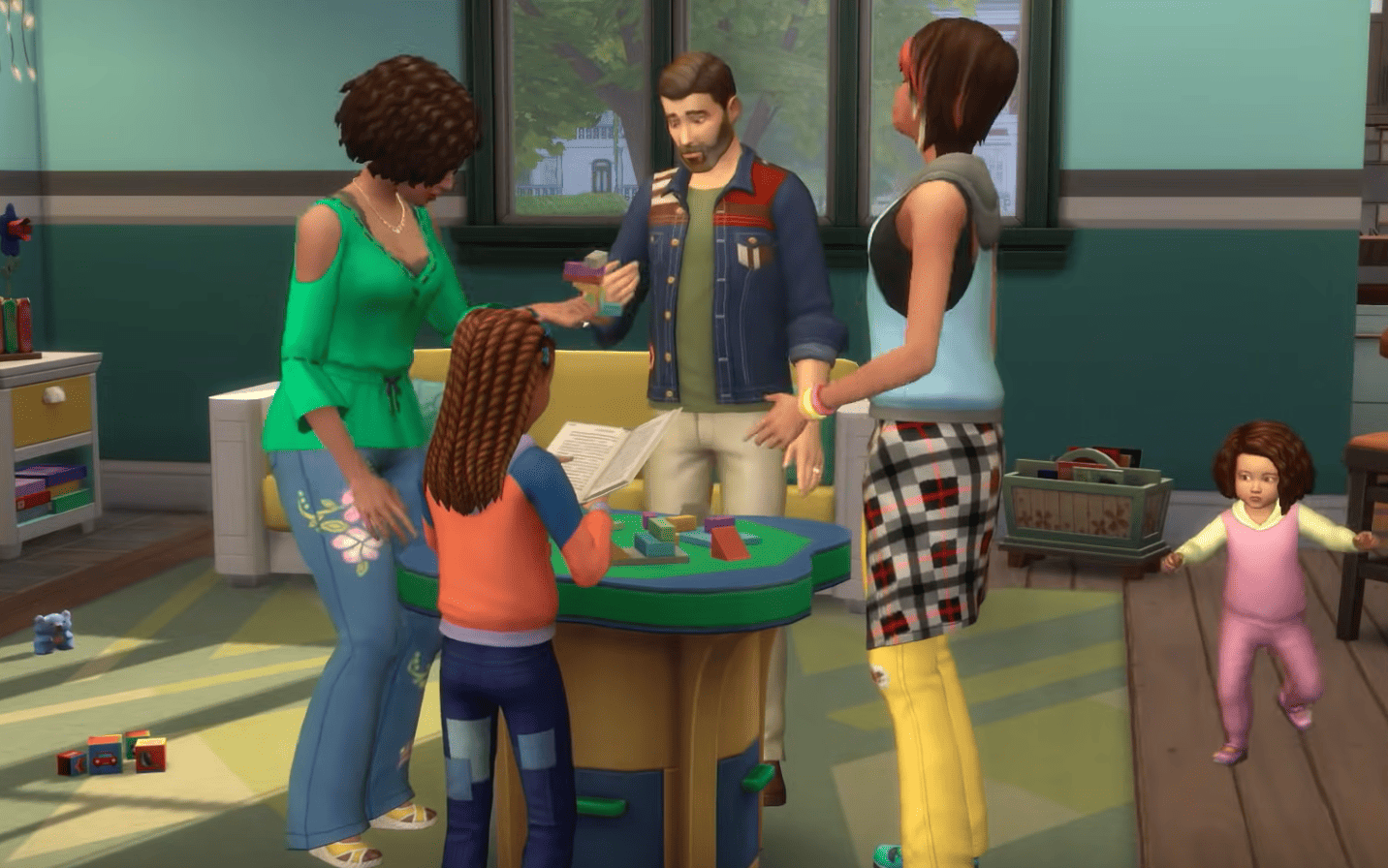 Are you looking for more things for your teens and kids in Sims 4 to do? Sims 4 Kids Room Stuff adds fun gameplay items like void critters and a puppet theater. Sims 4: Get Together is an expansion that allows you to customize your clubs– and you can make them specific for certain ages. Sims 4: Seasons adds fun seasonal activities and holidays for the whole family, as well as the option to join Scouts. And there's no doubt that Sims 4: Parenthood is a great pick, with a behavior system, chores, school projects, secret journals and so much more. 
Continue reading:
Guide To The Best Sims 4 After School Activities