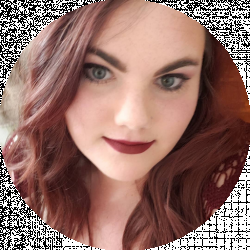 Latest posts by Miah Schmahl
(see all)
Sims 4 build mode is one of the most fun parts of the game. The ability to build your dream home, apartment, or even business allows for a lot of creative juice to flow. Sims 4 boasts a very intuitive build mode with easy-to-use controls and fun styles of building that can cater to everyone's taste.
With the introduction of different terrain sculpting TOOL and certain mods, Sims 4 build mode is one of the most robust in the series. Everyone has a building style; whether you love country chic, modern loft, eco friendly, or even camping off-grid, the Sims 4 can help you achieve it.
However, even with the games building mechanics at your disposal, it can sometimes feel boring to build if you don't have inspiration or always build the same things. Luckily there is no shortage of building inspiration for The Sims, including real-life house floor plans to wacky and whimsical builds from fellow simmers.
Whether you want to build a kick-ass restaurant or a quaint tiny home, there's plenty of inspiration on this Sims 4 House Ideas Inspiration list.
Residential Lot Inspiration
Shipping Container Home
This is a build that I personally created, and while it isn't available for download, it does represent a really cool new style introduced in the Sims 4 Eco Life pack. The ability to create homes that look as if they are made out of shipping containers. This is a sustainable housing option already within the world as it gives shipping containers a second life after use.
If you are going for a super eco-style home, this is a great option because the flat roof makes placing solar panels a breeze, and you can build funky and fun shapes. You can also make shipping container homes tiny homes very easily as well for an even bigger ec boost.
This home has 3 beds and 2 baths, an outdoor patio, pool, large walk-in closet, and master bath. The best part is the master bedroom has its own covered balcony.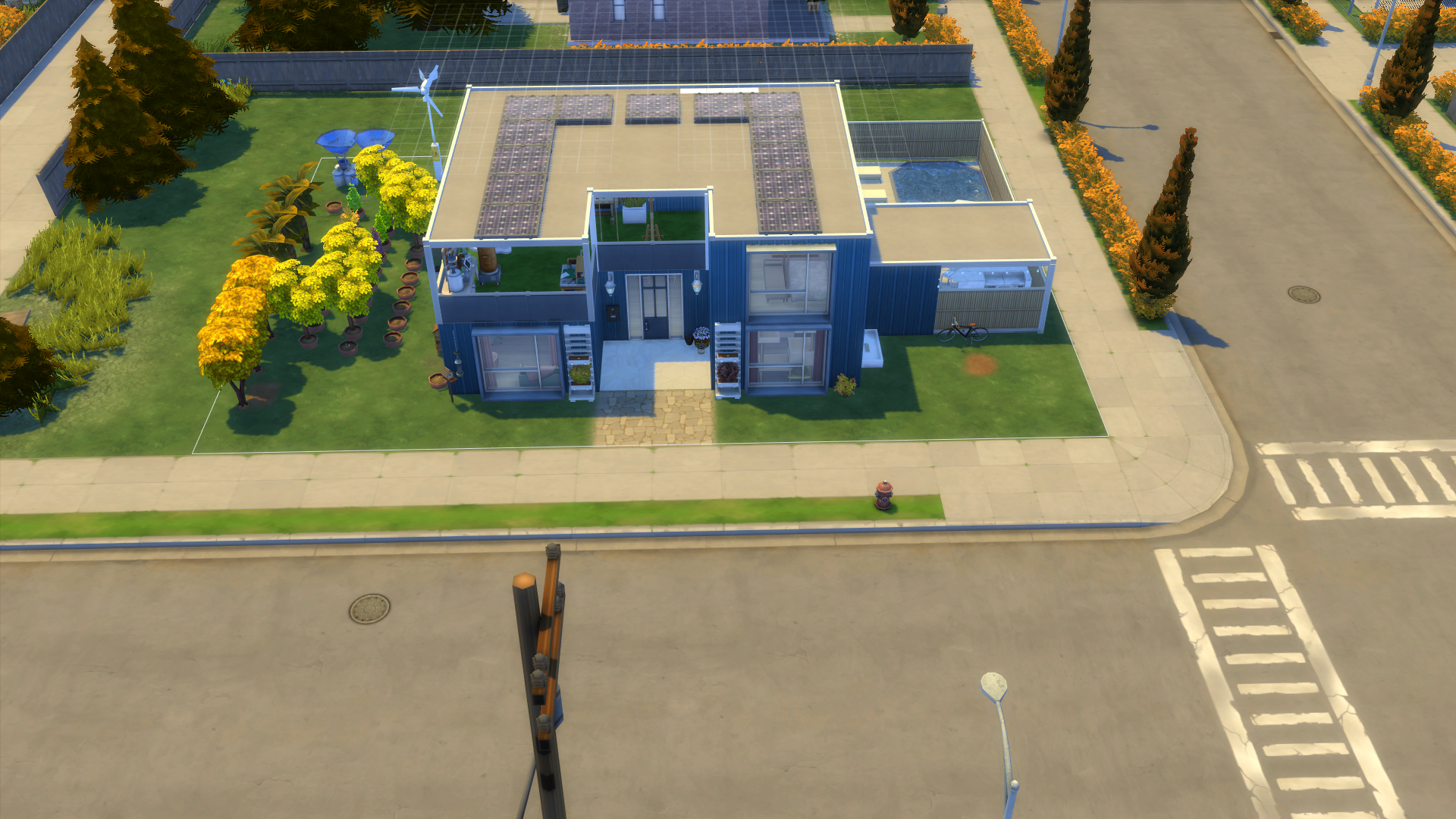 Happy Farm Life
Farm life and country chic make for some of the coziest of homes. With the introduction of the Country Time game kit from EA, you can now have the homiest of country kitchens and the sweetest of homes. I love making country-style homes because I can incorporate both vintages, antique, and modern vibes into one space.
I also just personally enjoy creating country-style homes as I find them homey, cozy, and perfect family life. I also enjoy creating miniature country homes for my single sims who just want a simple living lifestyle.
This particular home was created by MychQQQ and is available for download at The Sims Resource. The house has 3 bedrooms, 2 bathrooms, a barn, a tractor, and a grain elevator.
While the house doesn't use any custom content, it is packed heavy and requires the newest country kitchen kit. You also must use bb.moveobjects, bb.showhiddenobjects, bb.showliveeditobjects, and bb.ignoregameplayunlocksentitlement when placing.
Summer Vibes
There's nothing like chilling at the beach in a tropical paradise, drinking some "juice" and taking a swim. Sadly most of us don't have access to a tropical beach, and sending our Sim to hang in Sulani is about as close we will get.
So why don't we let them live their paradise dream full time? The Island Living pack adds a whole host of fun and interesting objects to make a colorful island paradise. This particular lot created by LizzieBolton has four cabins that are completely furnished and independent from each other.
Each cabin comes with a bedroom, bathroom, kitchen, and living room. Perfect for friends living together or a large family. The lot is packed heavy using all available content and uses the cheats bb.showhiddenobjects and bb.moveobjects.
Japanese Family Home
The Sims always try to represent other cultures' building styles. With the introduction of the Snow Escape expansion pack, we were treated to a beautiful Japanese mountain village, complete with skiing, snowboarding, and some wicked snowstorms. We also got a ton of new objects to the style of the village, allowing you to build your own Japanese-inspired mountain home.
This Japanese-inspired home by simmer_adelaina has 3 bedrooms and 4 bathrooms spread out across three different floors. It uses most of the objects found in the Snow Escape pack to furnish and decorate the home. This home is also packed heavy and requires the cheats bb.showhidenobjects, bb.moveobjects, and bb.showliveeditobjects.
Mini Simmers Tiny Bright Trailer

Tiny homes are all the rage both in real life and in Sims. EA even made a pack that introduces the tiny home lot, which rewards players for creating a smaller home with a discount on bills.
There are three different tiny homes you can build in Sims 4 for the discount on the bill. Micro homes are only allowed a maximum of 32 tiles, tiny homes can have a maximum of 64 tiles, and small homes can have a maximum of 100 tiles.
This tiny home created by Mini Simmer is on the second tier and can easily house one or two sims. It has a double bed with space for two, a bathroom, and a cozy living room kitchen area. It's also brightly colored, which I feel fits the overall theme and graphics of Sims 4
Community Lot Inspiration
Students Cafe
The ability to own a cafe is just one of the super fun businesses sims can own and make money from. If you've ever wanted to own a cute little cafe, now's your chance to build and operate your dream cafe. You can create a cute little bookshop cafe, a chill gaming space that sells coffee and food or even recreates your favorite coffee shop.
Possibilities are endless. Simmer_adelaina has created an adorable space for your student sims to hang out and study, get coffee, or just chill. Using only in-game items, this cafe has plenty of seating space, bookcases, plants, and decor but doesn't feel too crowded.
The interior is quirky, fun, and full of bright colors. The lot uses objects from a variety of lots and uses the bb.moveobjects, bb.ignoregameplayunlocksentitlement, bb.showhiddenobjects, and bb.showliveeditobjects cheats when placing the lot.
Bowling Club
With the introduction of bowling alleys into Sims 4, sims not only have a fun way to spend time together, but you can also create and run your very own bowling alley. Include a bar, restaurant, coffee shop, playground, or whatever else your imagination can muster up.
You can make a retro bowling alley or a modern, sleek one; the style is your oyster. The Sims 4 contains many objects that will help you give your bowling the right look.
This bowling alley by Ray_Sims' has four lanes and a bar, along with a lot of awesome bowling-inspired decor. The bowling requires the Bowling Night stuff, as well as a variety of other packs. It also requires the cheats bb.showhiddenobjects and bb.moveobjects to be activated.
Magic Whale
Does your sim love hanging outside and discovering national parks? Why not create one of your own, base it on a real-life national park, one of the neighborhoods in the game, or just create something magical of your own designs. Sims 4 has a lot of ways you can make a national park your own.
The Magic Whale national park by nolcanol is a unique national park that honors the largest and oldest whale said to have magical powers. The park contains a pool and fountains with magical crystals. It's truly one of a kind and very pretty in-game.
Equinox Fitness Gym

Exercise and gyms have always been a big part of the Sims. Many different careers and goals focus on fitness skills and their leveling. Sims 4 creators have definitely tried to provide the game with all the basic exercise machines and ways to exercise while also adding in some other fun fitness machines like a rock wall.
So why not build a gym of your creation for your sims to visit and work out in. Building a gym is only limited to your imagination, really. You can have a pool, a typical gym with treadmills and weight machines, or even just a rock climbing gym. You can also add a sauna, hot tub, yoga studio, and massage table to your gym if you would like.
The Equinox Fitness Gym by ar. Laney features a yoga studio, treadmills, weight machines, a rock climbing wall, punching bags, a locker room, and a snack bar. It uses no CC but does require a few packs.
Empire Bar & Concert Venue
If you've ever envisioned a certain concert venue or you just want a cool place for your Sims to hang out and show off their music skills, you might consider combining a music venue with a bar. Not only will this be a different challenge, but it can help you think outside the box when it comes to designing a multipurpose building.
The Empire Bar and Concert Venue does this well with the stage space separated from the bar space. It also adds a cool rooftop deck for sims to view the music action from. It also adds a few street food carts, so sims have a variety of food and drinks to choose from.
FAQ About Sims 4 House Ideas Inspiration
Question: What mods spice up build mode?
Answer: Honestly, there's one creator that manages to rock the build mod world consistently. TwistedMexi has released several mods that expand or build on the tools already available in the game and expand players' control over the process of building.
Outside of small mods that change things like making certain build cheats active constantly, TwistedMexi has released a mod called T.O.O.L., which stands for takes objects off the lot, which basically gives you the ability to put objects anywhere and rotate them in any direction, which means you can turn a table lamp into a chandelier and put a bed on the ceiling if you want, although it won't be functional.
Question: What are some other ways I can get inspiration for building?
Answer: My favorite way to get inspiration to build is to take real-life floor plans for houses and adapt them into the sims games. Sims 4 makes it super easy to do thanks to the ability to modify stair layouts, raise the height of rooms with platforms and change the terrain around the home.
You can also build homes from your favorite shows. My favorite TV show build is the Gilmore Girls home, followed closely by the Shameless house.
Question: What items should every Sim home have?
Answer: Besides the basics like a functional kitchen with at least a stove, sink, fridge, and counter. A bathroom with a shower, toilet, and sink and a bedroom with a bed and dresser. Every Sim's home should have a chess table, a bookcase, a mirror, ideally a computer and either tv or radio. If your Sim has specific skills they need to work on, they should have those items as well.
Final Thoughts
Building in Sims holds only the bounds of your computer and well the game itself. However, between the in-game tools, mods, and some creativity, the bounds are almost endless. Whether you want to create the perfect family home for your generation family, a sweet little cafe for your retired sims, or the coolest modern bar and concert venue you can.
Between custom content and packs in the game, you can also furnish your creations in so many ways with different styles and themes. Building in sims is one of the best features in the game as it allows you to let your creativity fly.
Continue reading:
Sims 4 Greenhouse Guide: Top Tips and Tricks
Sims 4 Life Tragedies Mod Guide