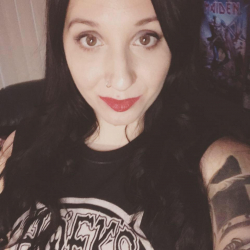 Latest posts by Stephanie Jensen
(see all)
The Sims 4 Discover University has a secret society (called the Order of Enchantment) that meets in the ruins at Gibbs Hill.
But who is the Order of Enchantment? How do you join? We played The Sims 4 Discover University, got accepted into the Order of Enchantment, and have participated in the rituals. Here's what we have to say about the secret society.
Origin of the Order of Enchantment
Before we begin discussing how to get into the secret society, let's go over the society's funny origins.
It all started with student Esther Mudget. She was studying fascinating fungi configurations behind the ruins at Gibbs Hill. One day, she brought fruitcake to the site.
As she was eating and studying, she began hearing a whistling sound. The sprites were making this sound, intrigued by her fruitcake. Wanting to make the whistling (or whatever was whistling) go away, Esther cracked a corny joke. However, the sprites liked her joke.
As a result, the sprites revealed themselves. This was the start of the Order of Enchantment.
If you want to discover more information about the Order of Enchantment and Esther Mudget, you can do some research on the Research Archive Machine (those 90s-looking computers in the commons).
Steps When Starting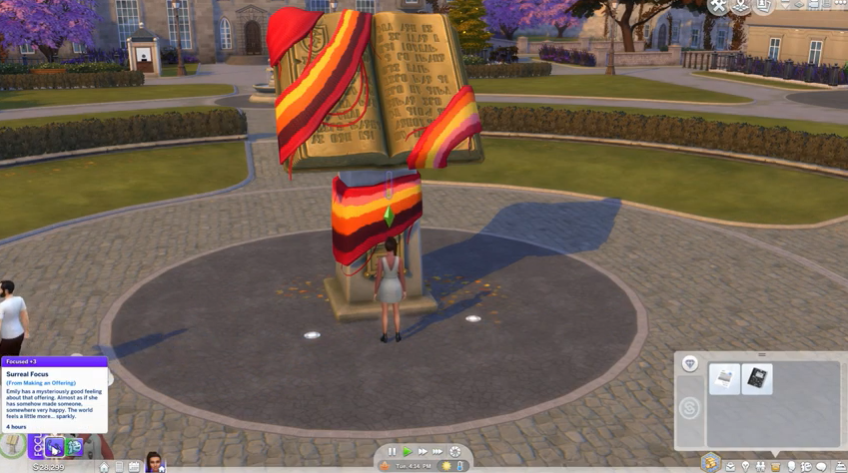 How to Find the University
Okay, this part is going to require some explaining because it took me an entire day to figure it out.
As stated previously, The Sims 4 Discover University is an expansion pack. The Sims 4 (original game) is required for this expansion pack and all others.
Back in the good ol' days of CD-ROM Sims expansion packs, you would install them separately and they would appear as a desktop icon on your computer. However, when I logged into Steam, I couldn't find a separate thumbnail for Sims 4 University, even though my account stated I bought it already.
So, what gives? Now, your expansion packs are ADDED to The Sims 4 game. In other words, you load the classic Sims 4 and the expansion packs are right there.
So, how do you access the university? You have to go to the university world. Do this by clicking the globe icon on the top toolbar. Once you click the globe, you have several thumbnails of different worlds. Hover over the thumbnails to get more information into each world. Once you find the university world (should be at the top toward the end), click it.
From here, you can create your Sim.
Create Your Sim
First, you have to create your Sim. I've never played The Sims 4 before, and the creation process is different from previous games. So this process took a bit of getting used to.
First, you have to set your Sim's aspirations and personality traits. I'm a writer, so it's only obvious I made my Sim a writer. I gave her some writing-specific personality traits, such as being a bookworm. But I also made her evil, because why not?
Next, you can customize their appearance. I made my Sim resemble me physically in many ways: she has black hair, wears red lipstick, has tattoos, and dresses in all black.
The customization process was a bit challenging for me at first. Compared to previous games, the customization process was pretty obvious — errors indicated which physical qualities to choose.
The Sims 4 is more in-depth; you can choose your Sim's specific facial features and other stylistic qualities. It took me a second to figure out how to change their facial features, skin color, outfit, and other qualities. Simply click the area you want to customize.
Move in Your Sim
After you're done creating your Sim, you move them to the university world. There are three sections in universities: the two universities (Foxbury and the University of Britechester) and Gibbs Hill (the town in between both universities).
Until you can enroll (which will be covered in the next section) you'll have to live off-campus. Fortunately, there are housing options for both students and non-students.
Enroll in University
The first step in joining the secret society is to enroll in the university. You can easily do this on your computer. Simply click the computer, click "university," and click "apply." The application will cost $75.
How do you find out if you got accepted? You'll receive a notification of your acceptance. You can also check your application status online, which is what I did.
Choosing a University
After you discover you've been accepted, you have the choice to choose either Foxburry or Britechester. If your goal is to join the Secret Society, you have nothing to worry about — both Foxbury and Britechester have a secret society.
I enrolled in Britechester because I read on one source that the secret society only accepts students from that school. In reality, students from both schools can join. I even had my Sim travel to the Foxbury campus. She was able to make an offering at their statue. We'll go over this process more in-depth in another section.
Looking back, I wish I attended Foxbury. I like their campus and degree options better. However, Britechester is a historic university in the Sims world and the campus is absolutely beautiful.
How to Join the Secret Society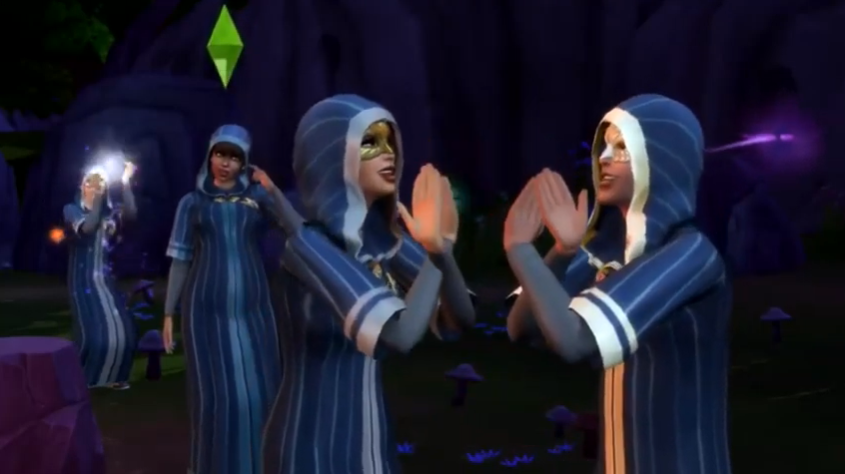 Many sources say joining the secret society is simple. In theory, yes — all you have to do is make an offering to the school's statue (for both Foxbury and Britechester). However, this will take a few times. The offering you make must be really good.
Make an Offering to a Statue
As stated previously, you'll have to make an offering to your school's statue. All you have to do is find the statue, click on it, and select "Make an Offering for Academic Success."
Keep in mind, it won't let you make an offering unless you have specific items in your inventory. We will cover this topic next.
What Should You Offer?
To make an offering, you'll need to have one of these things in your inventory:
Crystals or Metals
Dessert
Collectible
I tried both harvestable and desserts. I ultimately think a dessert won (I offered black and white cookies). But it could have been harvestable; I offered gifts multiple times a day, so I'm not sure what exactly did it. The harvestable I offered were basil and sage, so either one of them could have done it.
I also think it was the cookies because the harvestable must be REALLY GOOD! I read on forums that other people were submitted when offering rare and advanced plants and flowers; for example, one user said he was finally accepted after submitting birds of paradise. In order to get these harvestables, you'll have to advance in your gardening skills.
Now here's the kicker — how in the world do you offer a dessert? Dorms don't have kitchens; unless you live off-campus, you can't bake anything. Fortunately, your roommates may bring over baked goods. That's where I found the cookies. There are also dessert booths around the school and you can see about adding those treats to your inventory.
I suggest offering a combination of different items if you can. The rarer, the better.
Surreal Focus Moodlet?
Something I've been reading on other blogs is how your Sims need to have a "surreal focus" moodlet. Honestly, my Sim never had a surreal focus moodlet — just a typical focused one. I did read that if your Sim is tense or has any negative emotion when making an offering, it probably won't work.
How to Know You've Been Accepted
It takes a bit to find out if you've been accepted. A member of the secret society will visit you at your residence either the night your offering was accepted or the night after.
The member will offer you an invite. To accept, click "ok." From here, you'll receive your robe.
You'll also receive a notification that will appear on the top right of your screen.
Attending the Sprite Celebration Rituals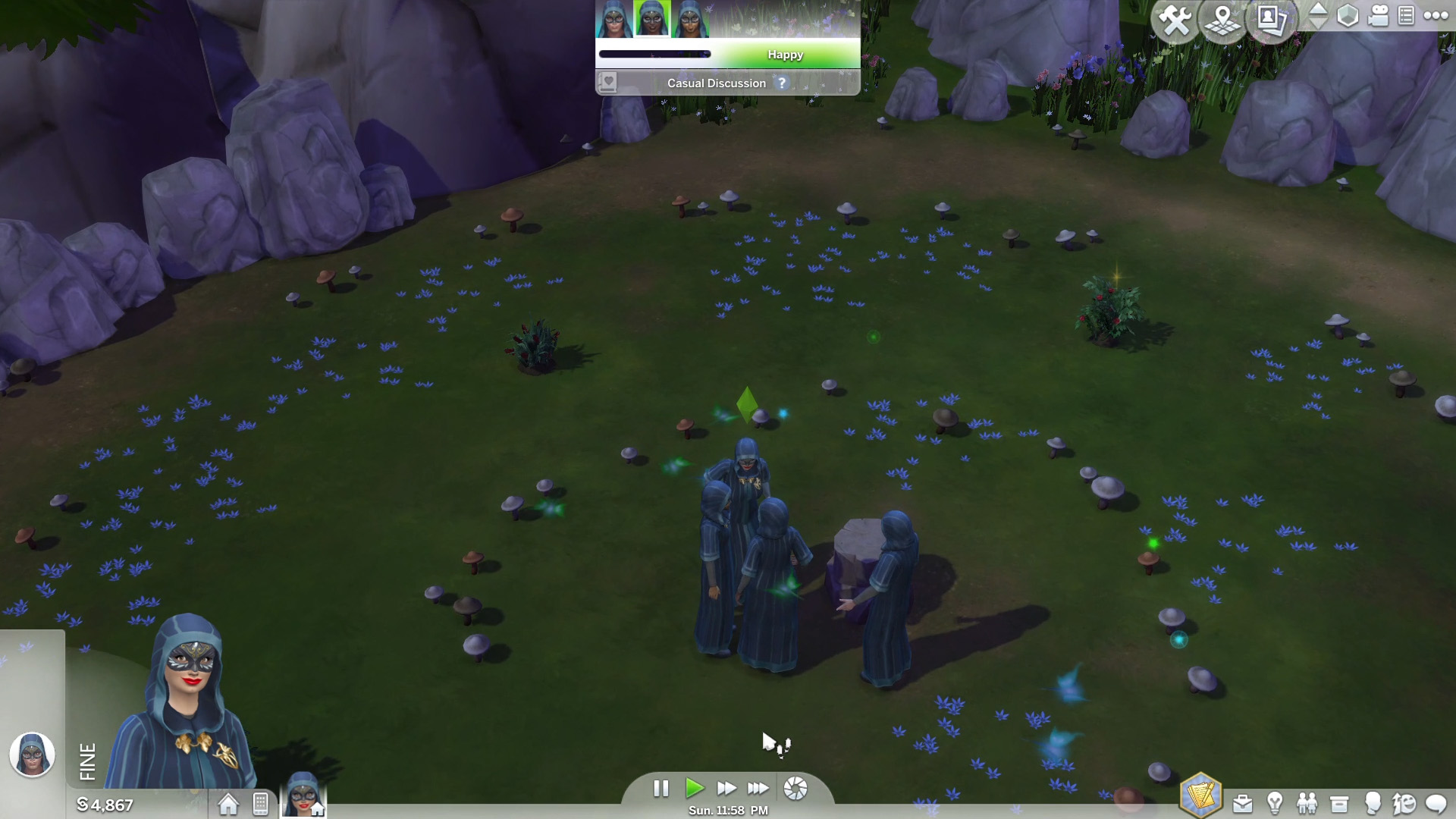 In order to stay a member of the secret society, you'll have to attend your meetings, which are called the Sprite Celebration Rituals.
You can see when the society meets by accessing your social group information (far bottom-right corner of the screen, the icon is a dialogue bubble) and navigating to the Order of Enchantment.
You'll see the meeting days, times, how long until your next meeting, and what you'll be doing.
The secret society meets at the ruins in Gibbs Hills. To go to Gibbs Hills, click your phone on the bottom taskbar (the icon looks like a smartphone) and click the car icon. Select "travel" and find Gibbs Hill on the map. I always navigate my Sim to Pepper's Pub.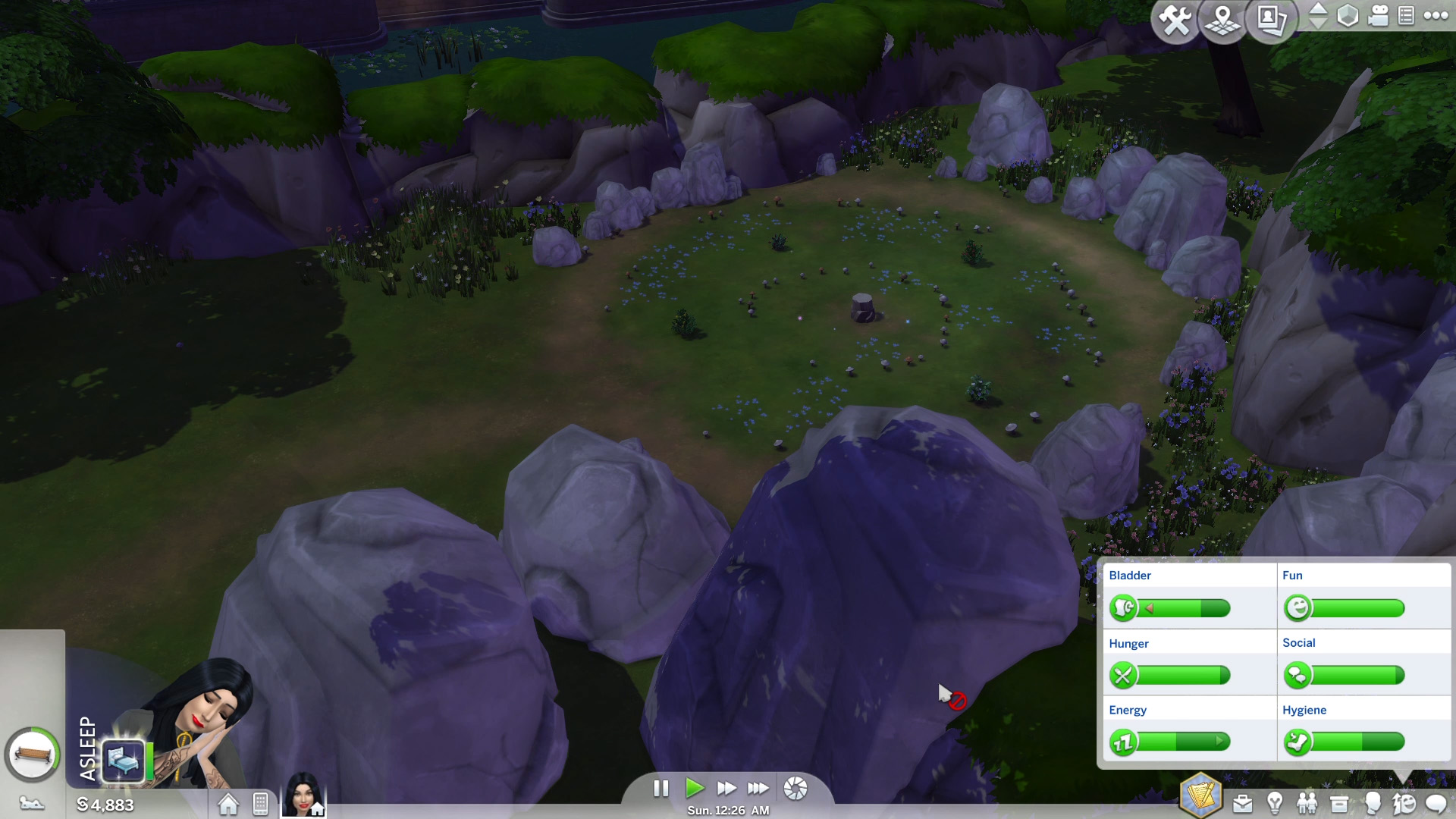 There's a bridge next to the pub — all you have to do is walk over the bridge and you'll arrive at the ruins.
Secret Society Ranks
There are multiple ranks in the Order of Enchantment. These ranks are:
Rank 1 — new member, must make offerings and do other activities to please the sprites
Rank 2 — can perform sprite attacks on others
Rank 3 — summon powerful sprites on yourself
In order to increase your rank, you'll have to complete the necessary tasks. We will go over this in one of the later sections. You'll also need to get along with the other members and continue attending rituals.
How to Stay a Member of the Secret Society
After all of this work, you'll want to continue staying a member of the secret society. But how do you do this? There are many ways to keep your status and rise up in the ranks, from pleasing the sprites to befriending the other members.
Make Good Grades
Okay, this is the less-cool method on this list. But it's the most important.
If you don't make good grades, you don't stay enrolled in university. If you don't stay enrolled in university, you lose your Order of Enchantment membership. Plain and simple.
However, making good grades isn't as easy as you think. For example, my Sim did all of her homework and still failed her classes.
I did some digging and discovered that you also need to improve your skills that pertain to your classes and degree. You can also reach out to professors and discover your performance (which I didn't do). You can talk to professors on your phone and on the computer.
Complete Your Tasks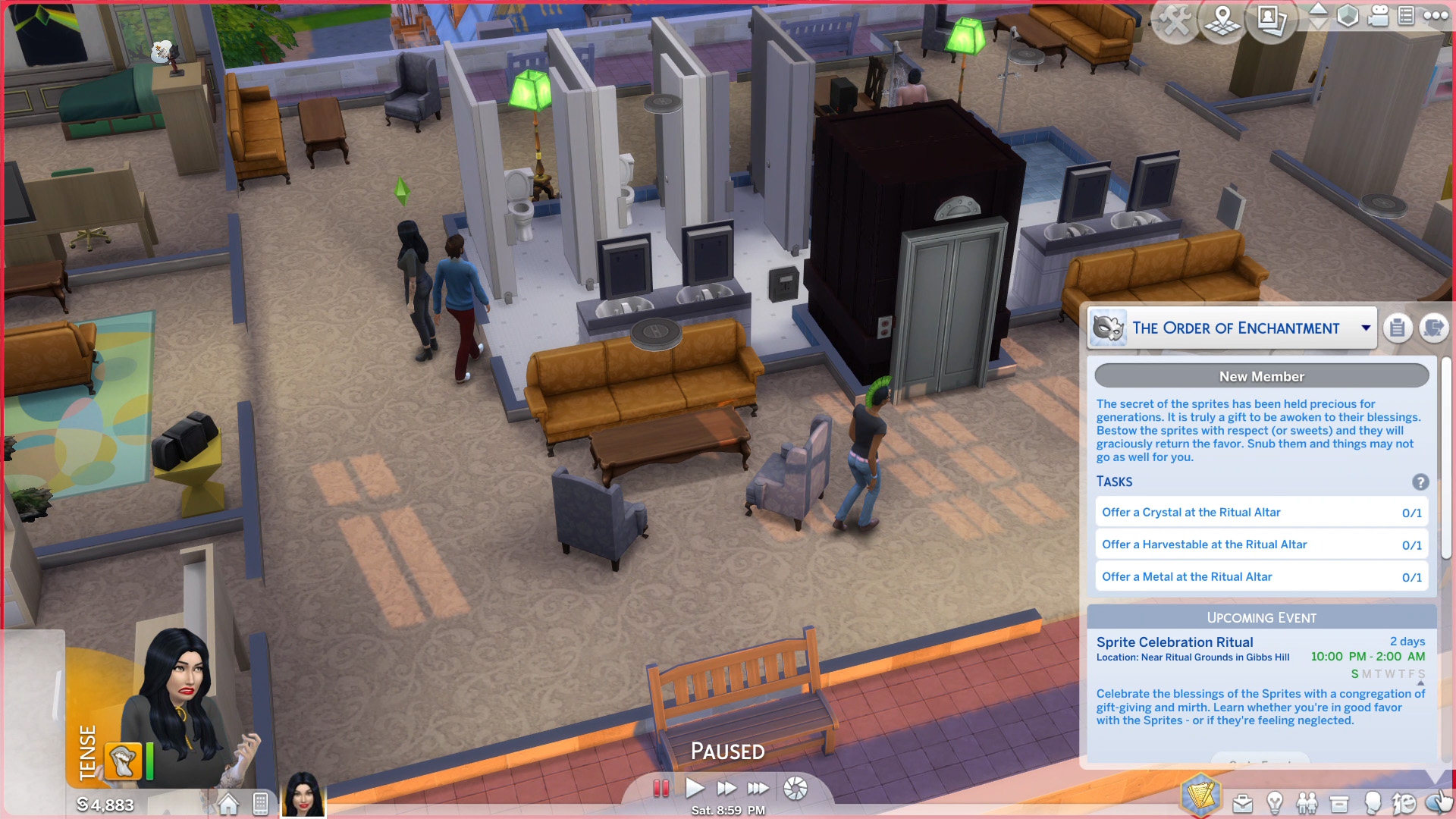 On the same screen where you find your meeting schedule (under "social groups") is where you'll also find your tasks. Complete these tasks to please the sprites.
Most of your tasks include making an offering to the sprites. To make an offering, first place the specific object in your inventory. Next, visit the altar, click it, and select "Make an Offering." Your inventory will open up. Select the item you want.
Some items are a little more difficult to acquire. For example, I was told to offer a crystal and a metal. You find crystals and metals by digging in rocks. Unfortunately, I couldn't find rocks on either campus or in Gibbs Hill. Fortunately, I found amethyst in my dorm.
Tend to the Garden
There are various plants in the ruins. Make sure you regularly water them. The sprites will reward you with positive moodlets; for example, my Sim felt flirty and romantic for a day or two after watering all of the plants.
Be Friendly to the Group Members
Sims 4 Talking to Members
You'll also want to be nice to your group members. Whether you only talk to them during meetings or you all become friends and hang out outside of meetings, it's important to stay on good terms with other group members.
When you join the secret society, some additional conversational actions open up:
Ask How to Make the Sprites Happy
Ask About the Order of Enchantment's Mission
Ask Reason for Joining the Order of Enchantment
It's recommended you use these prompts whenever you can. You'll not only please your group members but you'll also please the sprites.
FAQs
Question: How Do You Play The Sims 4?
Answer: You can play The Sims 4 on just about all gaming systems and your PC. I play The Sims on my PC via my Steam and Origin accounts. The EA Games Website explains the different ways you can play The Sims and how to buy it.
Question: Will There be a Sims 5?
Answer: More than likely. Actually, this link states it will be released this year!
Question: How Much Does The Sims Cost?
Answer: The Sims 4 prices vary, depending on which version you buy. The Sims 4 is $39.99 for the Standard version and the Deluxe is $49.99. These prices are the same and similar across the different platforms. You'll also have to pay extra for The Sims 4 Discover University and other expansion packs. The Sims 4 Discover University was $39.99 for us.
Question: Is It Worth It to Play Sims 4 Discover University?
Answer: If you want a different Sims experience outside of the traditional game, Sims 4 Discover University is definitely worth it.
Question: Is It Worth It to Play Sims 4 Discover University?
Your Sim can participate in college life, such as joining different organizations and partying with different students. If your Sim prefers to live off-campus, they can work and attend college part-time if that better suits their schedule.
In addition, there are a variety of other expansion packs to enhance your Sim world. If the university expansion pack doesn't interest you, then you should consider another one.
Examples include Cats and Dogs, Island Living, Get Famous, Get to Work, Vampires, and Get Together. The Sims always adds more expansion packs. For example, they're teasing a Paranormal expansion pack for ghost lovers!
Question: What Else Can You Do in Sims 4 Discover University?
Answer: Joining The Order of Enchantment isn't the only thing you can do in Discover University. You can work on your skills that pertain to your major. You can join a sports team or another social club. You can socialize with other students and go to different places on campus, such as Pepper's Pub and you can also go to games. If nothing else, you can always stroll and bike around campus — both are beautiful!
Join the Order of Enchantment
The Order of Enchantment is really cool. However, you'll need to complete the tasks, attend rituals, and get good grades in order to stay in the secret society and increase your rank.
If your Sim has a full-time school schedule, attends after-school activities, and also has a job (like my Sim), this may be too much for them.
Do you want more information about the different Sims games and expansion packs? Check out our guide!
Continue reading:
Sims 4 Guide to Gnomes – Ultimate Guide to Appeasing Gnomes
Sims 4 Criminal Career Guide: Are The Rewards Worth It?